5S Products and Systems for a More Efficient Workplace

We have the tools and the expertise to help support your 5S program resulting in improved productivity, quality, safety and efficiency of your company. Whether you know exactly what you need or don't know where to start, we can help you create sustainable and repeatable process improvements.

The Brand you trust - from ComplianceSigns.com
Look for this badge as you shop to identify familiar items from brands that have joined the ComplianceSigns family. You'll get the quality you know, in a convenient new location.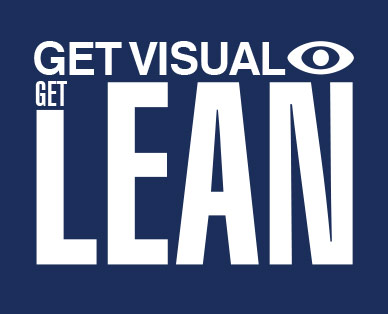 What is 5S?
The 5S system is a step-by-step way to transform a workplace by changing behaviors for the better. 5S helps you improve worker safety, productivity, quality and efficiency. The system has components that translate to Sort, Set in Order, Shine, Standardize and Sustain.
Learn More.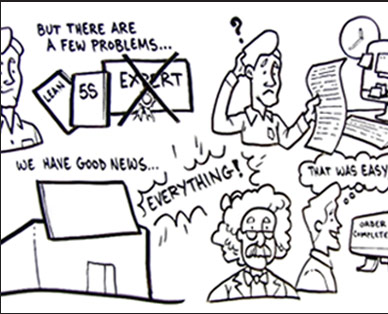 The 5S Store - Everything 5S
Not sure what you need? Know exactly what you need? You're in the right place. The 5S store has everything 5S including materials, supplies, excellent advice and an entire department of custom solutions. Watch our video to learn more in less than 2 minutes!
Watch Video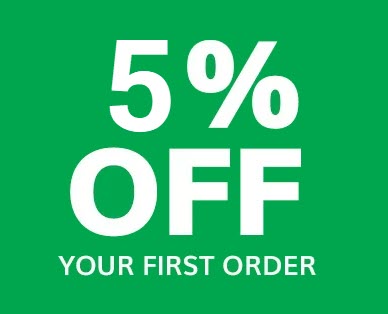 Sign Up Today and Save
Whenever you are on your 5S journey, you'll find tools and information right here to help you achieve your goals for 5S organization. Sign up today for 5% off your first order and receive ideas, tips, tricks and free resources on 5S organization and products.
Most Popular 5S Categories
Get the 5S Success Mindset
The key to productivity is organization. 5S organization. "The 5S Success Mindset" will show how you can implement 5S successfully. It's time to discover just how smoothly your warehouse can really run. And The 5S Store can help. The 5S Store provides one-stop shopping for 5S supplies, materials and everything you need to implement 5S systems.

The 5S Store - Everything 5S
Not sure what you need? Know exactly what you need? You're in the right place. The 5S store has everything 5S including materials, supplies, excellent advice and an entire department of custom solutions. Watch our video to learn more in less than 2 minutes!
What Our 5S Customers Say
"Everything we have ordered from you guys has been fantastic. I will mention that the Durastripe V corner and T floor markers are super convenient for us." - N. Severyn
"Service was great. I'll probably be ordering some more things in a few weeks. Thanks for the help." - D Knuth
"We are very pleased with the Shadow Boards. We will be ordering more in the near future. Thanks for the great service." - Jason B
"The communication tower is working out great, the teams love it! Each team uses one side each to record and display audit findings in the plant along with other topics. It definitely meets and exceeds expectations in quality and functionality." - George P
"We had many previous unsuccessful tape installations at our company until I came across David Visco from The 5S Store. He worked with us to determine the best tape for our challenging environment and I'm happy with the results." - B Orr
5S Products and Systems for a More Efficient Workplace
Every square foot in your facility is valuable, which is why messy and disorganized workspace in not only dangerous, but it's also eating into your revenue. The 5S methodology helps managers steamline and reorganize work areas, freeing up floor space that can be converted into additional work areas that bring in more revenue. It also create efficient processes for your employees, improving productivity

To help you maintain an organized and efficient workplace. ComplianceSigns now offers signage and products related to the 5S system, including floor tape, shadow boards, pegboards and color-coded cleaning supplies. Implementing 5S at your workplace creates a safer, more efficient and more positive working environment and helps you tap into unrealized profit.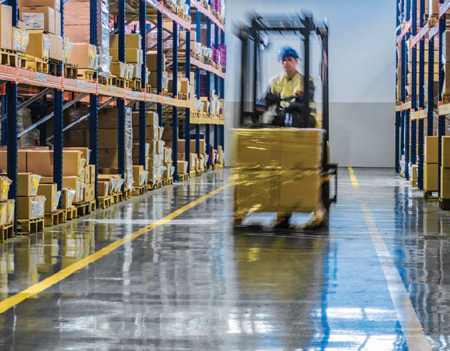 5S FAQs
What is the meaning of 5S?
5S is a continuous improvement methodology made up of five steps that transform a workplace from cluttered and disorganized to organized and productive. The system involves cutting waste and setting standardized processes that create a more efficient workplace. The 5S system was first developed in Japan and was famously mastered by a leading car manufacturer.
What are the five phases of 5S?
When translated from Japanese, the five S's stand for sort, set in order, shine, standardize, and sustain. Each represents a different step in the system and is associated with a different set of products and processes.
Why is 5S important to a business?
The 5S methodology makes a workplace safer, cleaner and more efficient. It focuses on lean processes and eliminating waste, allowing business owners to optimize productivity and tap into additional revenue. It also helps prevent clutter and cross-contamination in food manufacturing plants and minimizes instances of lost tools and equipment.
What are examples of 5S products?
The 5S system is very reliant on visuals, which is where 5S safety products come in. Work areas are often organized by color and products that belong in that area are color-coded to match. This helps employees know which tools belong in each area, setting everything in its place. 5S products can also include tracking charts, red tags, floor markings and other visual organization tools.
Which 5S products do I need to get started?
To get started, it's wise to invest in some of these popular 5S product categories: Aisle and floor marking: Often in 5S, floor tape is used to designate walking versus driving paths and to identify where pallets or other materials should be stored. Tool control: In order to eliminate time wasted looking for missing tools, 5S utilizes products like tool shadow boards and pegboards so tools won't go missing again. Color-coded cleaning tools: By color-coding cleaning tools to align with specific work areas, you can avoid cross-contamination, which is especially important in food processing facilities. Magnetic solutions: Magnetic products are great for setting things in order. Because manufacturing plants have no shortage of steel, using magnetic signs, hooks and binder clips is a great way to display information in an orderly fashion. Visual management controls: Apply the 5S system to every area of your workplace with document control folders, magnetic push pins, colored safety cones, communication towers and more.
How do I implement 5S at my workplace?
The most challenging part of implementing a 5S system in your workplace isn't creating processes or buying products—it's getting buy-in and creating lasting behavioral changes. Without the support of management and participation of your team, 5S isn't likely to last. Here are a few tips for getting 5S off to the right start. Start with the why: Many companies fail at implementing a 5S system because they don't to establish a purpose for starting the process. Too often, someone on the management team hears about the efficiencies of 5S and starts the process without doing the necessary prep work. Implementing 5S is a time-consuming process, so it's essential to establish why you want to invest in the process and what you hope the outcome will be before getting started. Get management buy-in: Without the support of management, it will be difficult to take 5S very far. Implementing 5S requires a lot of time and resources—which are well worth the investment when the process is seen through. But if management doesn't fully support implementation, the results won't be fully realized. Involve your team: Though management should be driving implementation initially, it's essential to involve the employees who are actually working in the space throughout the process. Only they know which tools are needed, how the space is being used and which reconfigurations will be successful.
ComplianceSigns is your partner in 5S, offering the products and expertise you need to implement 5S effectively.
Contact the 5S expert today to get started.