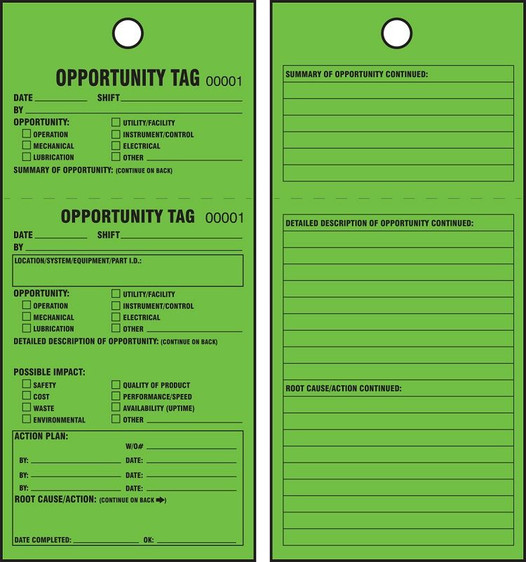 ---
Description
Opportunity tags for identifying equipment improvement opportunities make a great addition to your TPM program.
Size: 8-1/2" x 3-7/8" with 3/8" hole top center hole
Made from durable fluorescent green cardstock
Easy tear perforation
Consecutive number. 
Please note the consecutive numbers may not start at 0001 as this item is batch printed ahead of time and bundles are pulled from the shelf to fill orders.
CABLE TIES NOT INCLUDED
Click Here to order Cable Ties.

TPM Green Tags: Opportunity Tag, 25 pk