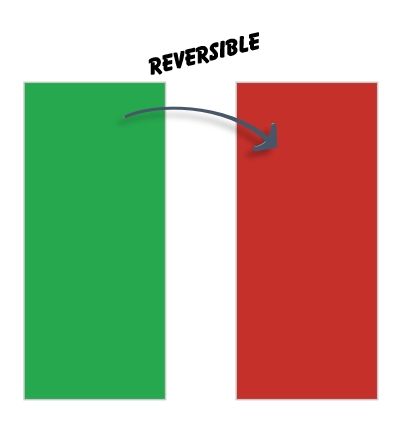 ---
Description
Size: 3" x 5" Rectangle
Qty: 25 Pieces
Color: Red on one side, Green on the other
Handy two sided magnets are perfect for visual indicators.
Write-On / Wipe-Off surface for status information: record inventory counts, inspection dates and more (using dry erase marker only).
Indicate inventory availability or other signals at a quick glance.
Trigger re-stock or product action.
Signal item availability
Indicate priority: Accept / Reject, In / Out, Start Date / Stop Date, Available / Not Available, Ok / Stop, Use / Do Not Use.
Great addition to any Key Performance Indicator or other metric magnetic whiteboards.
* * Use DRY-Erase Markers ONLY * *
We recommend testing the surface the magnet will be used on to ensure it is magnetic.
NOTE: This product will not work on glass whiteboards. The magnetic pull is not strong enough to reach through the glass.

3 x 5 in. Red/Green Reversible Signal Magnets 25 pk