SafetyPoster

The Brand you trust - from ComplianceSigns.com
Look for this badge as you shop to identify familiar items from brands that have joined the ComplianceSigns family. You'll get the quality you know, in a convenient new location.
Grab their attention with a personalized safety poster. Contact Us

Operate at peak performance with workplace safety posters
Workplace safety posters can go a long way in motivating your staff, encouraging safe practices and eliminating accidents at your job site. While training is an important part of any workplace safety plan, posters provide daily visual reminders of best practices and allow you to convey important safety messages at the time and place your employees need them most. Learn the 5 easy steps to use safety posters effectively.
Preserve your message with lamination
When you purchase a poster from ComplianceSigns and SafetyPoster, you have the option to get it laminated to protect your message and ensure it lasts longer. A cost-effective option, lamination:
Resists spills, splatters and stains
Brightens poster colors for a more vibrant look
Increases the durability of your posters
Provides a more professional appearance
Allows your posters to be used outdoors short-term
Increases the longevity of your posters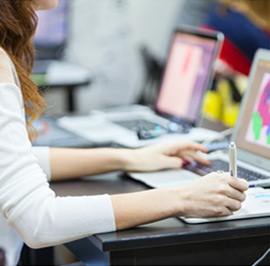 Unique Designs
Many studies show that humor boosts retention. SafetyPoster offers humorous and creative designs that catch the attention of your employees and visitors to ensure signs are read and the information is retained.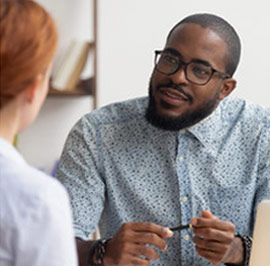 Personal Attention
Your business has unique needs – and we take the time to understand those needs. Your SafetyPoster / ComplianceSigns rep will discuss your projects in depth to understand your requirements and provide options that make sense for you.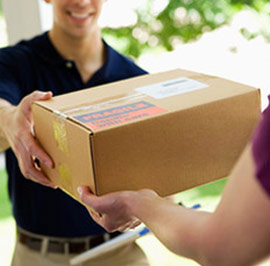 Easy Ordering
Select and order your posters fast and easy, then pay with your credit card or authorized company purchase order. It's never been easier to find the safety posters you need.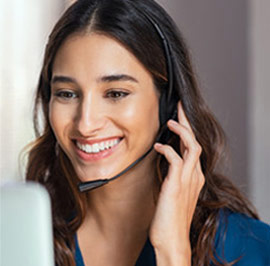 Have Questions?
If you're a loyal SafetyPoster customer, you probably have questions about our move to ComplianceSigns.com. We're excited about the move and happy to address your questions. Check this SafetyPoster FAQ page for answers.
What SafetyPoster Customers Are Saying
"We needed new safety banners and posters to hang for a large bridge replacement project, so we called SafetyPoster for their help. They were able to take our ideas, photos and create new art for us. Their customer service was quick to respond and very helpful. They look great and I would definitely recommend them."
—Bill McCann- Director of Operations
NYNL Link Developer, LLC
Your Partner: SafetyPoster at ComplianceSigns.com
SafetyPoster has long been a leader in creative and even humorous workplace safety posters, banners, meeting materials, and floor and wall graphics. In our new home at ComplianceSigns.com, we will continue to provide creative posters that meet the high product and service standards you've come to expect from SafetyPoster. Whether you need safety posters for accident prevention, chemical safety, confined spaces or other safety topics, SafetyPoster and ComplianceSigns.com will partner with you to meet your unique needs.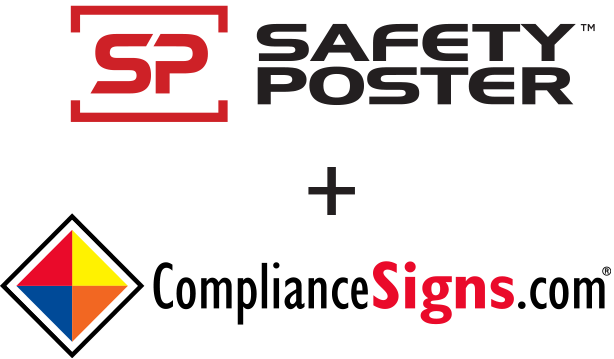 SafetyPoster FAQs
Where should CPR posters be placed in schools?
CPR posters should be placed next to AEDs. This will ensure that anyone who needs to use an AED during an emergency will have a visual guide on how to properly pair an AED with CPR.
What posters are required in the workplace?
Required posters can vary by statute, and from state to state, but common examples include: "Employee Rights Under the Fair Labor Standards Act", "Job Safety and Health: It's the Law", and "Equal Employment Opportunity is the Law
Why are posters effective for health promotion?
Posters are effective for promoting health and hygiene topics because they create a light-hearted source of information for people to see. A poster is a lot easier, and more enjoyable, to read and learn from than an informational hand-out.
Do motivational posters actually work?
Short answer – yes. Motivational posters do work. Although some workers may not read all the text, the imagery used on posters is able to convey the desired message; whether it's team-building or a reminder to relax.
How often should you replace your safety posters?
The timing for changing safety posters depends on where the posters are displayed. If a poster is hung in a 'high traffic' area such as the break room, you may want to change them monthly to be sure your message stays fresh. If a poster is displayed in an area that isn't visited frequently, you can consider a quarterly schedule for changes.
How can I be sure my safety posters will be noticed?
Placing posters in high-traffic areas, but avoiding cluttered walls, will help people notice your posters. If the wall is cluttered with other items, the poster may blend in and go unnoticed. The same goes for the wall color the poster is displayed on – a green poster on white wall is more noticeable than a white poster on a white wall. It also helps to move posters from one area to another, so people see them in different surroundings.
ComplianceSigns is your partner in safety posters.
Contact the safety signage experts today to get started.