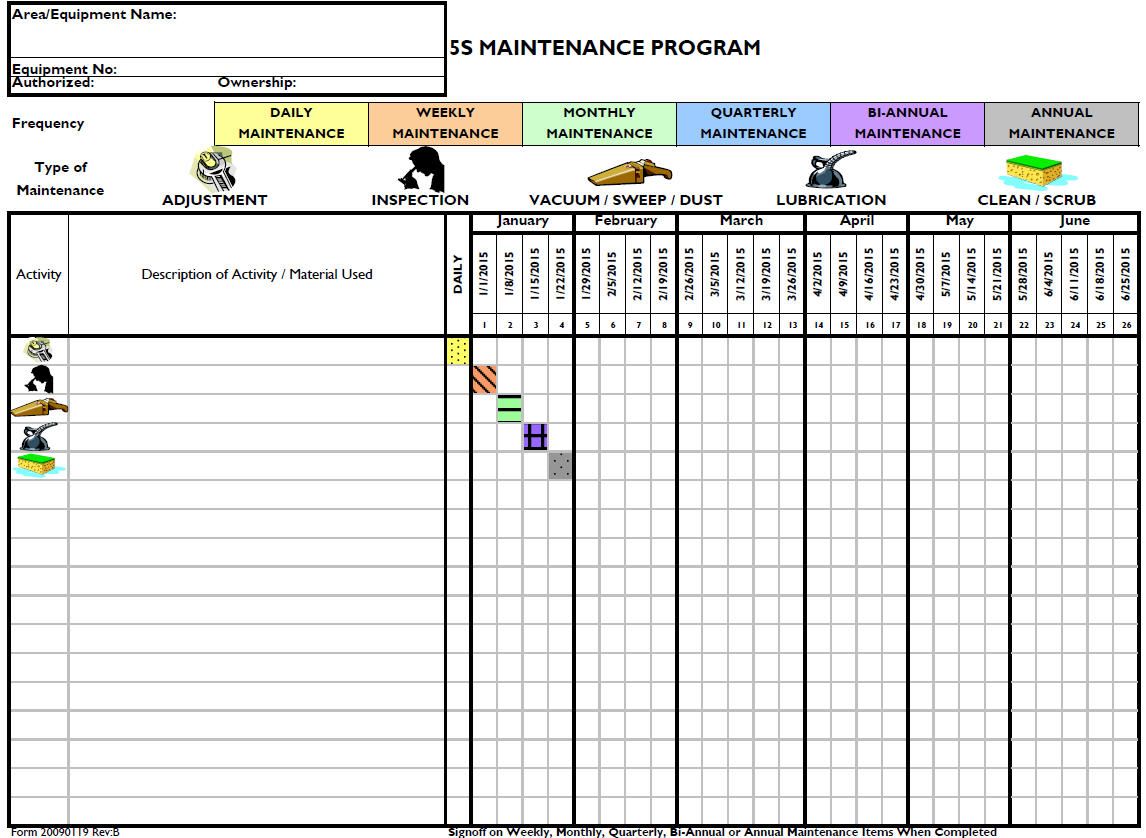 ---
Description
Downloadable Forms from 5S Made Easy
Here are the downloadable forms mentioned in the book 5S Made Easy. Most of these forms are editable so that you may tailor them to your specific needs.
Click a link below to select and download a document:
Please don't hesitate to contact the author, David Visco with other form ideas you may have. He can be reached at david.visco@the5sstore.com.
5S Made Easy Downloadable Forms