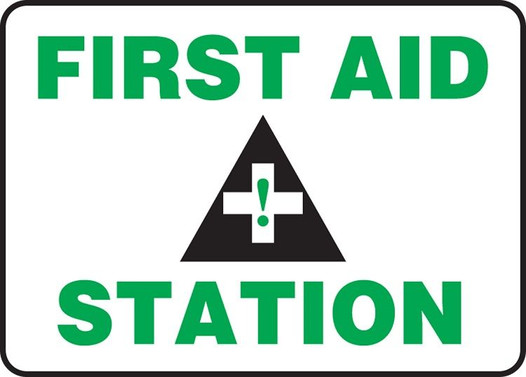 ---
Description
Bringing attention to first aid locations ensures they are found quickly in case of an emergency.
Size Options:
7 in. H x 10 in. W
10 in. H x 14 in.
Material Options:
Adhesive Vinyl - flexible 4 mil thick vinyl with acrylic adhesive
Plastic - 0.55 thick, high-density polyethylene
AL-Plus aluminum inch" rigid 3mm aluminum composite
AL-Plus is a rigid and durable aluminum composite comprised of 2 sheets of aluminum laminated to a thermoplastic core.