Let Us Design a Custom Folding Sign For You - FOLD-UP-QUOTE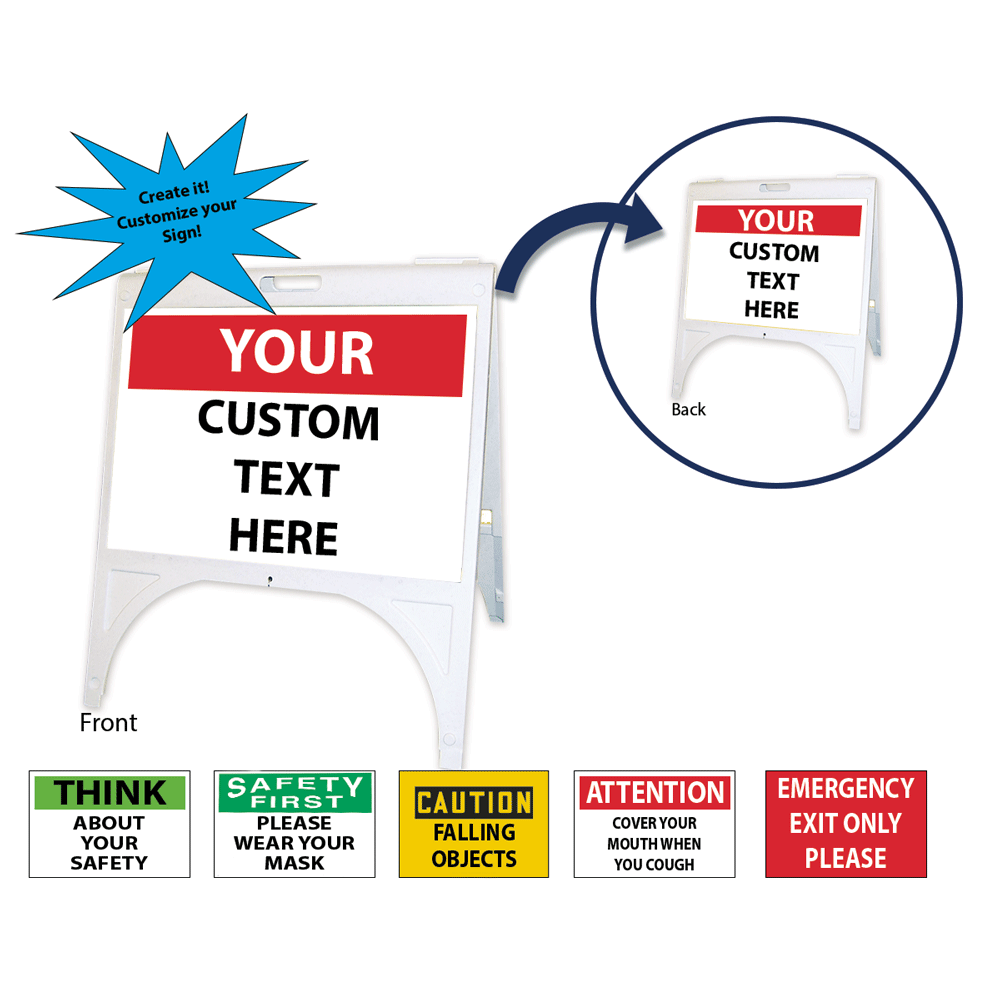 CUSTOM Signs in a Folding Stand
Design your own custom signs to use in a folding plastic stand. We can create signs with your custom text, logo or design.
Custom signs are 18 x 24 in. corugated plastic.
30.5 x 26 in. molded plastic stand has slots for signs on both sides.
Easy to use - insert your signs, and open the stand to set up your sign on floors or sidewalks.
Easy to carry - molded handle at top.
Easy to store - folds to 2 in. thick for storage.
Click the button below to open a no-obligation request form and tell us what you need.
Wording:
CUSTOM Signs in a Folding Stand