Let Us Design a Custom Floor Label for You - FLOOR-LABEL-QUOTE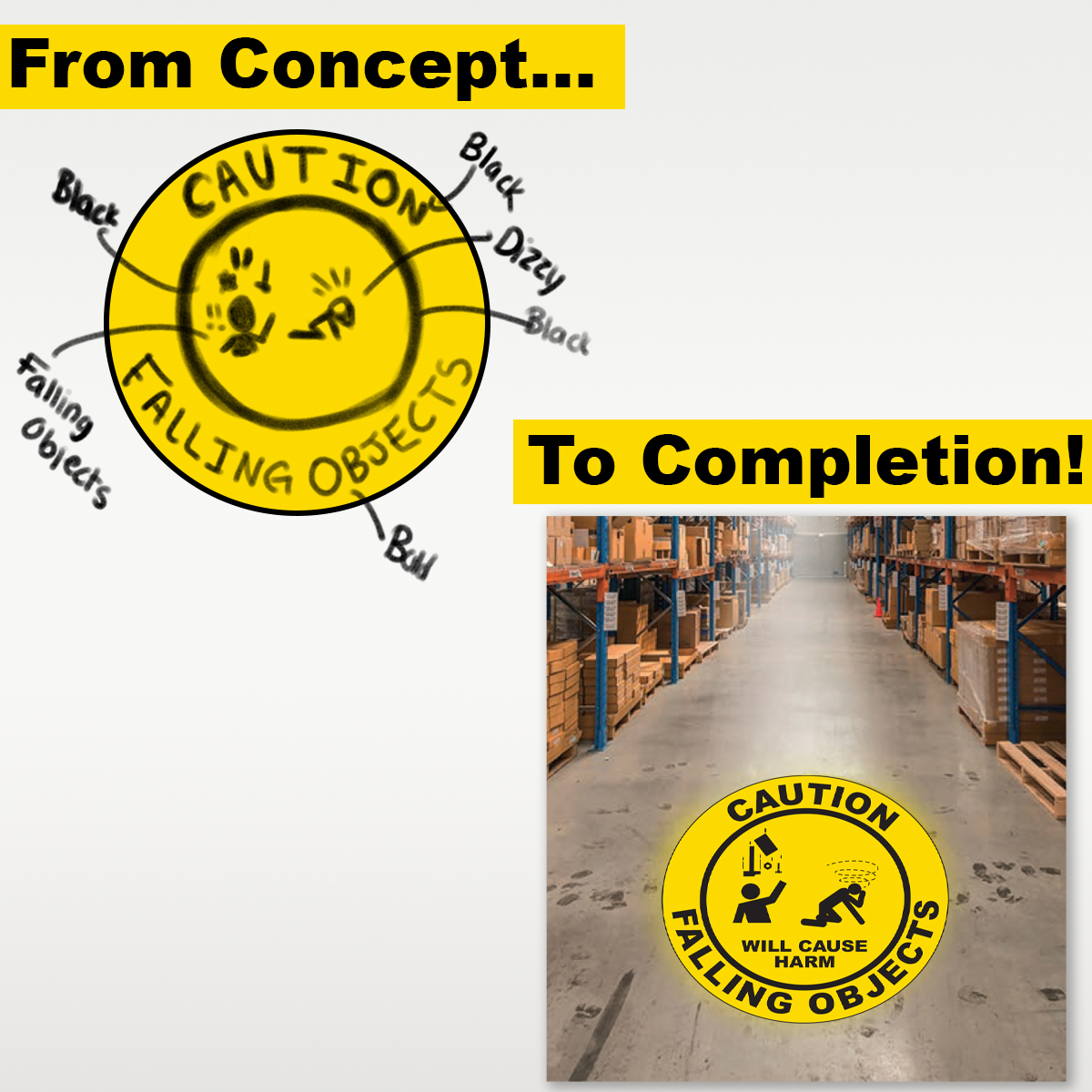 Custom Floor Labels
When a standard wall sign won't do, floor labels let you post your custom message on a hard-to-miss location - your floor. ComplianceSigns can design high-quality custom floor labels / floor signs to meet your needs.
Self-adhesive floor labels can be printed with your logo or artwork, or we can design them for you.
These labels have permanenet adhesive with easy-to-remove backing.
Options include textured anti-skid finish for ramps or smooth Heavy Traffic finish for maximum durability.
Available in varied sizes to fit your needs.
Easy to use - just clean the surface, peel and stick.
Click the button below to open a no-obligation request form and tell us what you need.
Wording:
Custom Floor Label