Custom Safety Tags by the Roll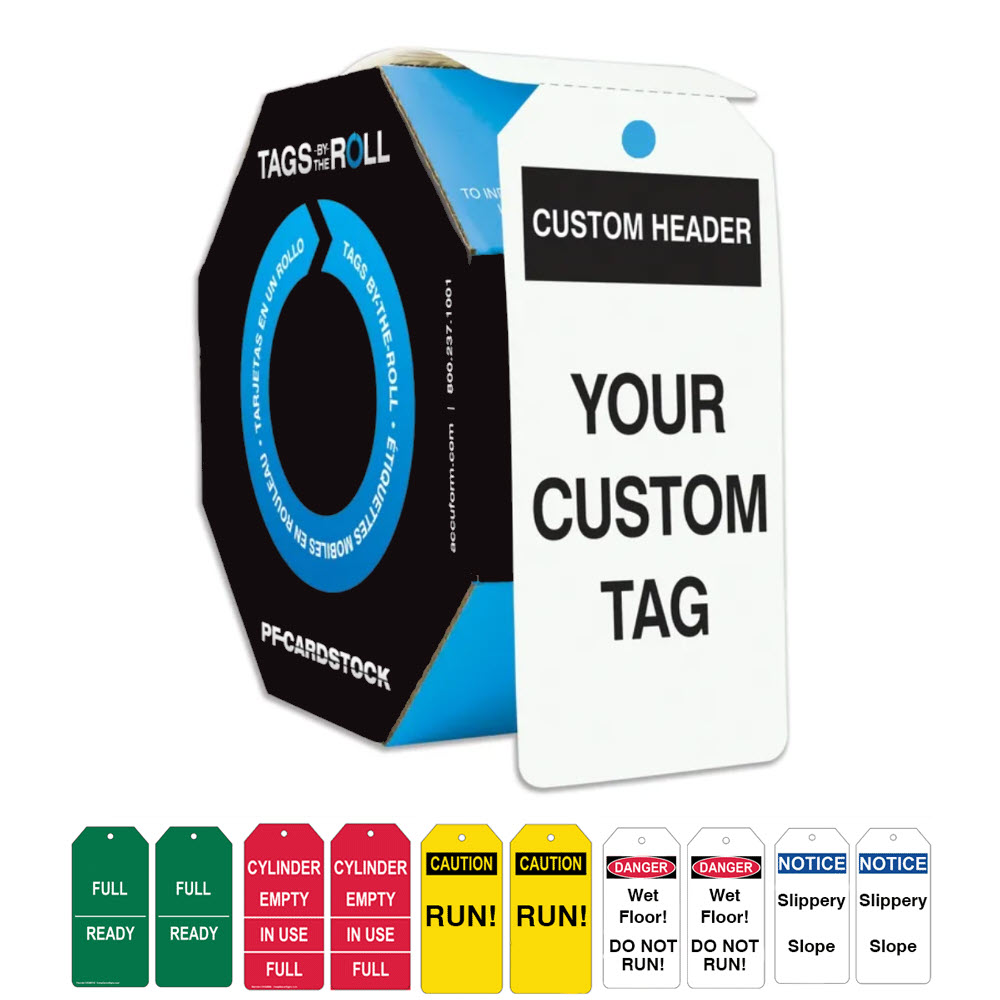 CUSTOM Safety Tags in a Tags by the Roll Dispenser
Design your own custom safety tags to use in a Tags by the Roll storage dispenser. We can create custom tags for lockout-tagout, pipe marking, inspection, 5S red tags, machine safety, invrentory, chemical safety or any other need.
A Tags by the Roll dispenser protects your custom tags until they are needed and makes tags easy to transport.
Easy to use - just pull out the tags you need and tear off at the perforations.
Your 6.25 x 3-in. safety tags will be connected end-to-end inside the storage dispenser.
Thin, flexible poly cardstock tags are more durable than traditional wood-based cardstock.
Tags are waterproof, tear-resistant and will not crack, distort or shrink.
They are scuff-resistant with a matte surface that is easy to write on.
Each tag has gabled top corners, round bottom corners and a 3/8-in. plain hole centered at the top.
These safety tags comply with OSHA 29 CFR 1910.145 and ANSI Z535 requirements.
Available in quantities of 100 or 250 tags rolled inside a 6 5/8-in. x 3 5/8-in. cardboard dispenser.
Contact us to develop custom Tags by the Roll today.
Wording:
Custom Safety Tags in a Tags by the Roll Dispenser