ComplianceSigns: Welcome FASTSIGNS
Thank you for visiting our website!
We're eager to assist you with custom or standard signage needs, including:
ADA Braille & Tactile
Large Orders
Custom Labels
Vinyl Banners
Custom Sizes, Shapes & Mounting Options
Reflective, Glow-in-the-Dark and Other Finishes
Quotation Support
Graphic Design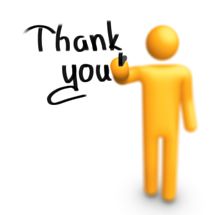 Exclusive Offers for our Industry Partners:
1. Call us to place an order and you'll receive a preferred pricing discount.
1-800-578-1245
2. Receive our free ADA Braille Guide you can use as a take-along sales tool.
Technical Resources:
Product Data Bulletins
Learn how our signs are constructed, mounting options, available options and more.
Compliance Resource Bulletins
These informative bulletins summarize sign design rules and provide helpful resources. Choices include ADA Braille, Pipe Markers, DOD and DOT, as well as state-specific bulletins that address parking, restroom, smoking, weapons and other sign topics. They are not legal advice, but they will help you better understand sign design requirements.
Workplace Safety Blog
Visit our blog for news on workplace safety, rules and regulations, new signs and more.
We look forward to serving you.