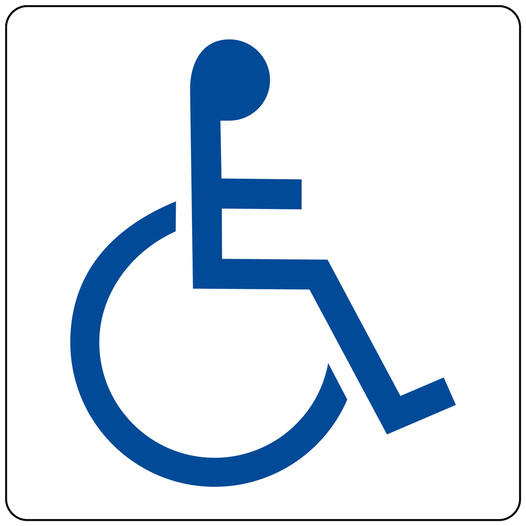 White ADA Wheelchair Accessible Symbol Tactile Sign
Product details
---
Mounting option
Surface Mount
SKU
NHE-1_Blue_on_White
CS854159
Wording
[GRAPHIC ONLY] International Symbol of Accessibility
Description
The high-contrast Blue on White colors of this tactile ADA accessible symbol ensure good visibility.
Includes permanent adhesive on back with easy-to-remove backing for fast mounting.
Acrylic core is manufactured with a precision-cut, 1/32-in. top color / tactile layer.
Matte finish provides improved visibility.
Available in 3-, 4- and 6-inch sizes (Select above).
Select a size and click Add to Cart to order this Blue on White wheelchair accessible symbol sign today.