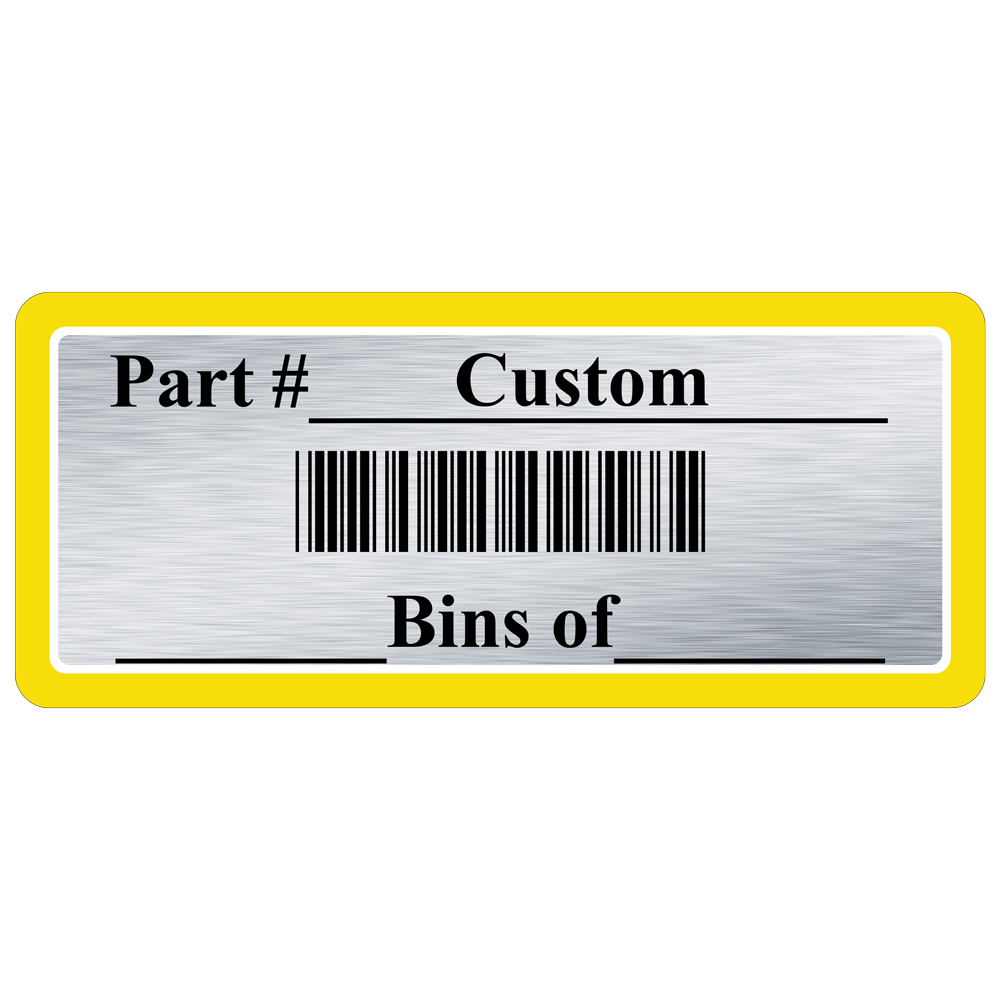 Wahl Custom Magnetic Dry-Erase Part Bins Sign
Estimated shipping date:
...loading
Product details
---
Mounting option
Surface Mount
Wording
Part# Custom ____ Barcode ___ Bins of____
Description
Magnetic, Dry-Erase Part Bins Sign with Custom Part # and Barcode for Wahl
Enter your part number and barcode number in the box above and we'll print them directly on your signs. NOTE: Enter barcode as "SI" and the Part Number, with no 0s at the end. Examples: Part # 97652 is barcode S197652. Part # 88909-1201 is barcode S188909-1201.
Dry-erase finish lets you use a dry-erase marker to add and change bin information as needed.
Heavy duty, flexible magnetic backing clings to ferrous metals (not stainless steel) so it can be moved as needed.
This sign is printed with a brushed-aluminum-color background for a premium appearance.
Available in 7 x 3-inch size.
Made in the USA by ComplianceSigns.com for WAHL.
Enter part and barcode numbers above, then select a quantity and click Add To Cart to order this custom magnetic sign.