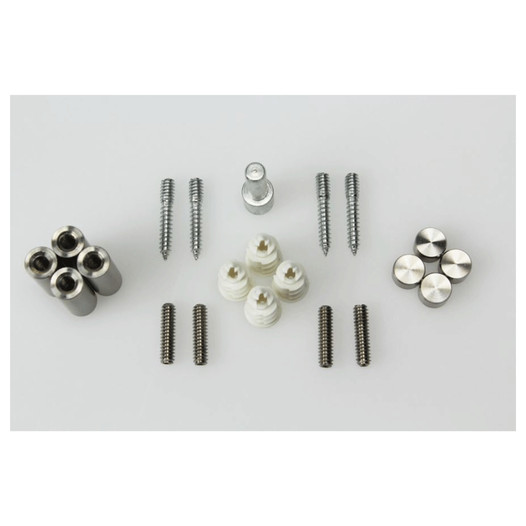 Stand-off Sign Mounting Set
Product details
---
Construction
Accessories / Equipment
Mounting option
Surface Mount
Wording
Stanless Steel Sign Stand-off Set
Description
Stainless Steel Stand-off Sign Mounts
Stand-offs hold your signs one inch off the wall for a professional and polished look.
Stand-off set mounts 1 sign at four corners.
Includes:
- Four 1-in. long x 3/8-in. barrels
- Four 3/16-in. x 3/8-in. caps
- Four universal anchors for #6 screw for drywall and concrete
- Four screws and studs

Also includes one driver bit.
Select a quantity and click Add to Cart to order stainless steel sign stand-off mounting kits for all your signs.