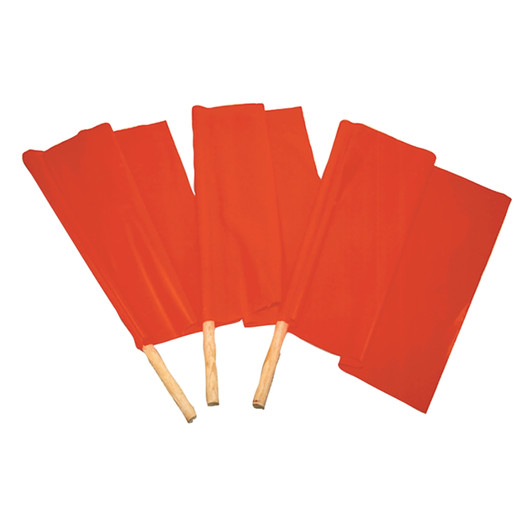 Product details
---
Construction
Accessories / Equipment
Wording
Orange Mesh Warning Flag
Description
Orange Mesh Warning Flag with Wood Handle
Use this water-repellant signal flag to direct drivers and pedestrians or direct attention to warning signs.
Flag size is 24 x 24 inches.
Brigh red-orange flag is mounted to a 3/4-inch diameter wooden handle.
Handle measures 36 in. long - easy to hold in hand or to mount in flag adapter bracket.
Choose from three materials: woven vinyl, vinyl mesh, or heavy-duty mesh. (Select above)
Use on roadway or other construction sites, parking areas or anywhere you need to attract attention.
Click Add To Cart to order this orange warning signal flag sign today.