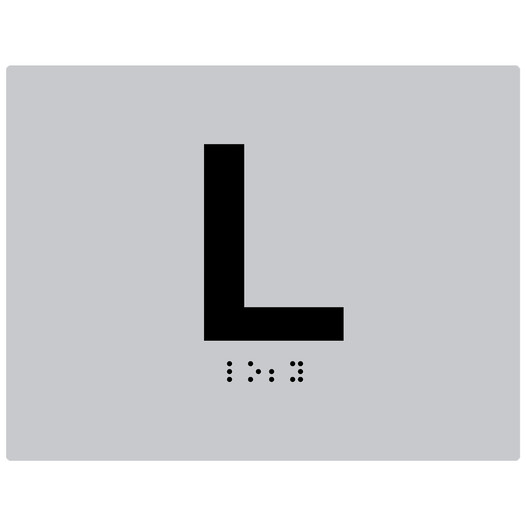 Landscape Silver Custom Elevator Car Plate With Braille
CNL-37971-Black_on_Silver
Product details
---
Construction
Tactile + Braille
Mounting option
Surface Mount
SKU
CNL-37971-Black_on_Silver
CS772305
Wording
Custom Number or Letter (Braille = Custom number or letter)
Description
1.625 x 1.25 in. Black-on-Silver Elevator Car Plate with Custom Text and Braille
Use this Landscape acrylic elevator car plate on your elevator car operating panel to indicate floors or stops. This car plate includes your custom number or letter and Grade 2 Braille to assist people with impaired vision.
Enter your custom letter or number above. PLEASE NOTE: Due to the plate size, it may not be possible to comply with ADA signage requirements for some floor names.
This car plate provides visual, tactile and Grade 2 Braille information.
Durable acrylic core is manufactured with a precision-cut 1/32-in. top color / tactile layer and matte finish for improved visibility.
High-contrast Black-on-Silver colors are attractive and easy to read.
Includes permanent adhesive with easy-to-remove backing for fast mounting.
Click Add To Cart to order this 1.625 x 1.25 in. Landscape elevator car plate today.
Customers who bought this also consider
---