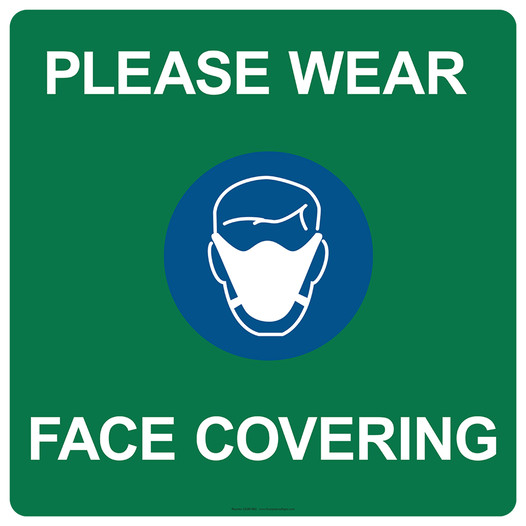 Green Notice Please Wear Face Covering Pavement Label
Product details
---
Wording
PLEASE WEAR FACE COVERING
Description
Green PLEASE WEAR FACE COVERING Floor or Pavement Label
Post this colorful PPE-General label indoors or out to remind people to wear a face covering to help prevent the spread of germs, viruses and disease, such as COVID-19.
Foil-based material with high-performance adhesive back conforms to rough surfaces like asphalt, concrete and stone.
US-made sign is printed in bold colors for good visibility and painted-on appearance.
Slip-resistant, poly-pebble textured surface withstands heavy pedestrian traffic and abrasions.
Withstands normal to heavy foot traffic and other abrasions.
Apply at 50-100 degrees F. to a surface that is dry, swept, and free of oil or other chemicals.
Click Add To Cart to order floor or pavement labels for PPE today.