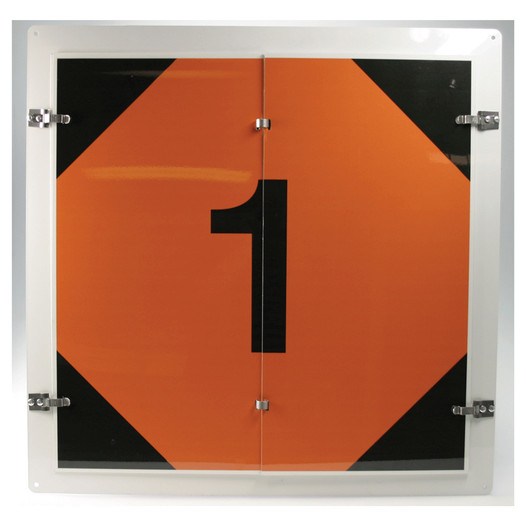 DOD Fire Division Flip Placard
Product details
---
Wording
DOD Fire Division Flip Placard: 1, 2, 3, 4
Description
Military Fire Division Flip Placard for Hazardous Chemicals
This sturdy flip placard is ideal for locations where hazardous chemicals change. Just flip to the placard you need for Fire Division 1, 2, 3 or 4.
This DOD fire placard is made of a sturdy aluminum backing plate with aluminum flip panels mounted at the center.
Simply flip to the fire division placard you need and secure the panels under the attachd clips.
Back plate has mounting holes at each corner.
Choose reflective or non-reflective DOD flip placards in two sizes. (Select above)
Durable rust-proof aluminum can be used indoors or out.
Complies with Department of Defense Ammunitions and Explosives Safety Standards - DoD 6055.9-STD, Chapter 8.
Select a size and click Add To Cart to order this sturdy DOD flip placard today.