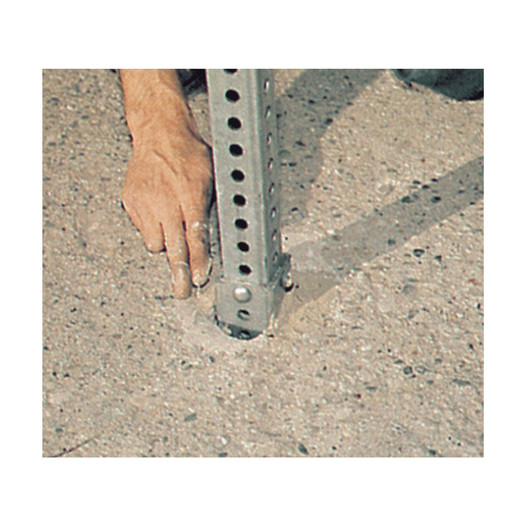 Breakaway Base for Square Sign Post
Product details
---
Construction
Accessories / Equipment
Mounting option
Self-Standing
Wording
Breakaway Base for Square Sign Post
Description
Galvanized Steel Breakaway Base for Square Sign Post
This breakaway base allows square sign posts to give way on impact, reducing hazards to drivers and minimizing post replacement costs. It's a great choice for roadways, parking lots, driveways or anywhere vehicles might hit your sign post.
Install the 3-foot base in the ground or pavement.
Fasten the post to the base with the splice-fastening hardware (available separately).
The splice hardware holds the sign post securely, yet breaks away on impact.
Use with 1.75-in. square sign posts (available separately).
This base meets FHWA NCHRP-350 criteria.
Click Add To Cart to this breakaway sign base today.
NOTE: Posts are required to ship via truck. Shipping charges will be applied based upon weight and delivery zone.
Customers who bought this also consider
---