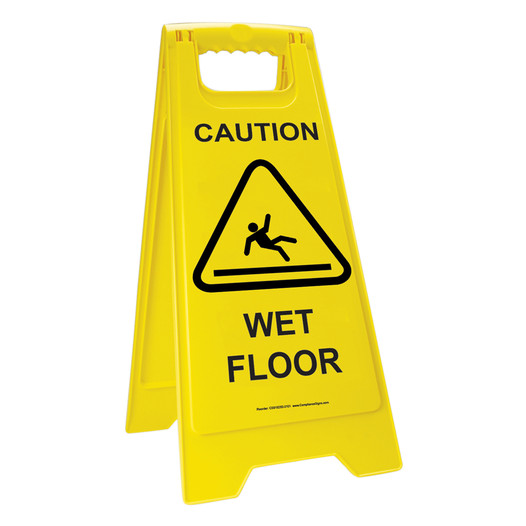 Caution Wet Floor Sign Slippery When Wet
Product details
---
Mounting option
Self-Standing
Description
Order this bright yellow CAUTION WET FLOOR safety sign to identify potential hazard areas. Great for doorways and narrow spaces in and around restrooms, offices, factories, medical facilities, pools or anywhere floors may become wet and slippery.
• 25 inches high when open,
with black warning text and symbol on both sides
• Readable from 30 feet away
• Folds flat for storage, has handle for easy transport
• Order your wet floor signs, stands and cones from ComplianceSigns.com today.