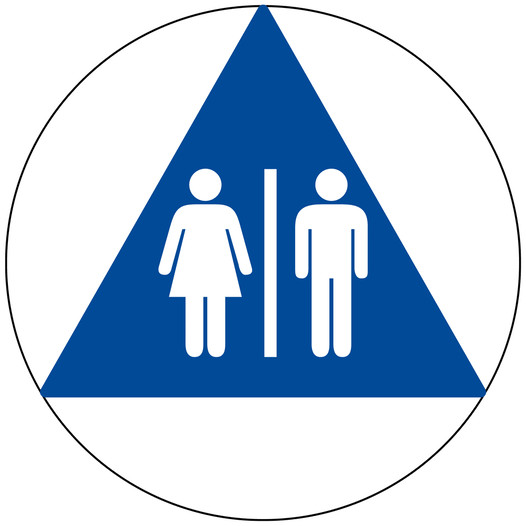 Blue Unisex Restroom Door Sign with Symbol
RR-105_DCTS_White_on_Blue
Product details
---
Mounting option
Surface Mount
SKU
RR-105_DCTS_White_on_Blue
CS765990
Description
White-on-Blue Unisex Restroom Door Sign with Symbol
This unisex restroom door sign features 6-inch tactile figures. Although the acrylic triangle-on-circle design follows California design requirements, the pictorial symbol does not meet California Title 24 standards.
This 12-in. diameter door sign is made of 2 layers of 1/4-in. thick laminated acrylic plastic.
Includes a 1/32-in. tactile symbol layer, in contrasting color.
All pieces have a matte finish for improved visibility.
Includes adhesive mounting strips for easy installation.
Proudly made-to-order in the USA.
Click Add to Cart to order this unisex restroom door sign today.