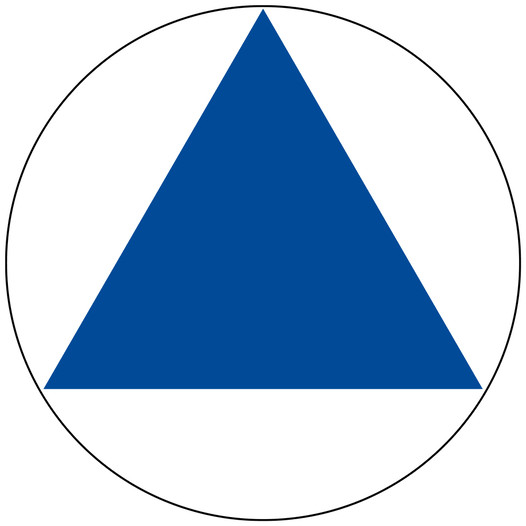 Blue on White California Title 24 Unisex Restroom Door Symbol
Product details
---
Mounting option
Surface Mount
SKU
RR-DCT_Blue_on_White
CS170681
Wording
Geometric Symbol - Unisex
Description
Blue-on-White California Title 24 Unisex Restroom Door Symbol
This unisex restroom door symbol is a triangle on a circle. It meets California Title 24 standards for shape, thickness, design, gloss and color contrast.
This 12-in. diameter door sign is made of 2 layers of 1/4-in. thick laminated acrylic plastic.
Has a matte finish for improved visibility.
Includes adhesive mounting strips for easy installation.
Proudly made-to-order in the USA.
Click Add to Cart to order this Title 24 unisex restroom door symbol today.
Learn more about Title 24 sign requirements, including location and installation, with our Title 24 Compliance - Resource Bulletin (pdf).
Customers who bought this also consider
---