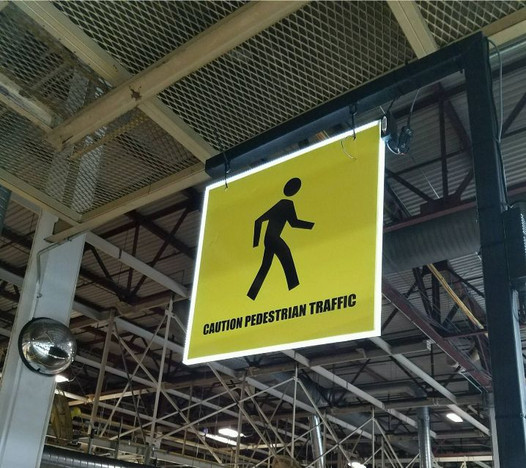 ---
Description
Improve the safety of your workplace with flashing safety signs. These interactive signs are programmed to flash when pedestrians or forklifts enter the area. Available with a motion sensor. Includes a controller to adjust the cadence and duration of the flash.
Graphics Options Available: Pedestrian & Forklift
- Select -FORK item for forklift
- Select -PED item for Pedestrian
Images can be customized. Please contact us and we will be happy to provide a quote.

Includes:
- Double-sided safety sign
- 12 V plug-in power supply
- 40-in connecting wire
- Infrared motion sensor (up to 18-ft range)
- Dynamic flash dimmer/controller

This item is made to order. Lead time is 10-15 business days.

Item# 15SI24DS-(graphic design)

24 inch Double Sided Interactive Flashing Safety Sign with 1 Motion Detector