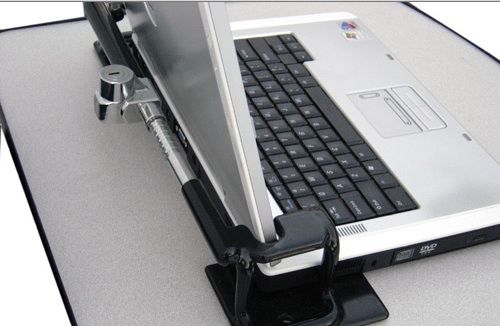 ---
Description
Add on for the NB Series Mobile Workstation.
NB Series Laptop Security Bracket holds an 11" to 17" laptop.
Size: 14 in. x 8 in. x 5 in.
Weight: 3 lbs.
Laptop Security Bracket for NB Series Installation:
1. Place the bracket on the worksurface in the desired location, and with a pencil, mark the 3 predrilled holes.
2. Secure with 3 wood screws (screw & nut for sheet metal surfaces).
A Newcastle Systems product: B114

Purchased with Cart Lead Time: 10-15 business days

NB Series Laptop Security Bracket