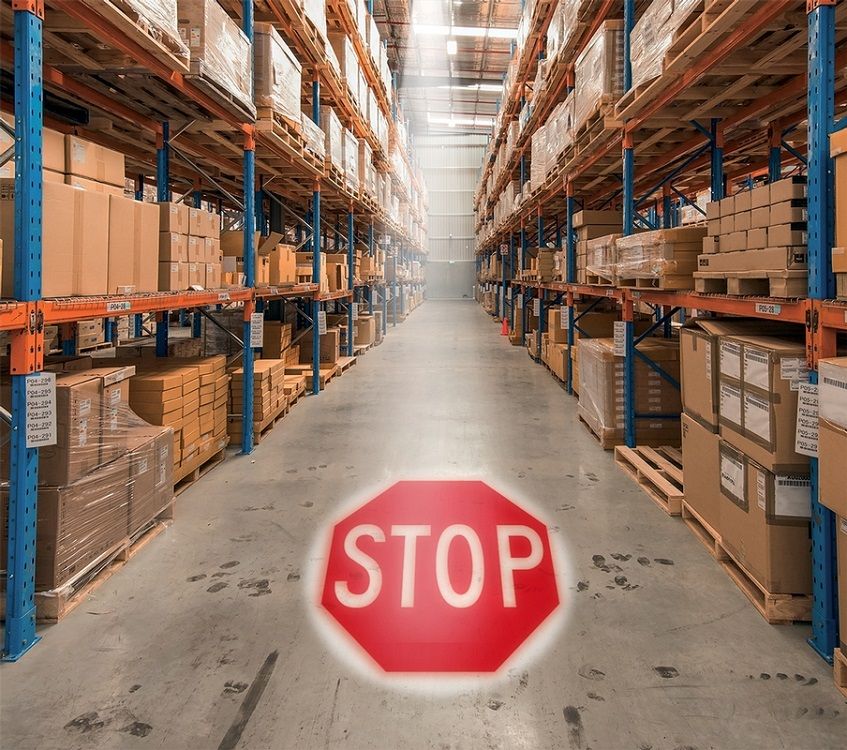 ---
Description
The alternative to floor signs your warehouse needs is an LED Sign Projector
LED Sign Projectors are the best solution for areas where adhesive floor signs are not optimal. Warehouse and production floors are often busy places. While tape, paint, or adhesives work for some areas, we all have high traffic or easily blocked spaces where these solutions do not work. When signs wear out or are blocked, a potential safety hazard occurs.

The LED Sign Projector displays a clear message: STOP!
Brightly display your message, no matter how long the sign is in place. Once you've installed this safety sign alternative, there is virtually no maintenance.
Key Features of the LED Floor Sign Projector
| | |
| --- | --- |
| Size: | 5.5" H x 9" W x 5.5" D |
| Weight: | 7.5lbs. |
| Material: | Heavy-duty cast aluminum |
LED bulb has a life of up to 30,000 hours
Air cooling technology to prevents overheating
CREE high power LED chip delivers high performance
Plug & play operation w/ 3-ft. cord 110 VAC 2.7 amps
The projector comes w/remote control and built-in mounting bracket
Remote works up to 32-ft. from the projector
Sign images can rotate or can be locked in one direction
Can be used in damp environments; NOT recommended for outdoor use
Viewing distance by light level: complete dark - 262-ft.; dim light - 65-164-ft.; bright light - 49-ft.
Be a hero on your shop floor by solving this frustrating safety problem with our LED Floor Sign Projector.
Sign lenses are interchangeable, additional stock lenses are sold separately or to create your own custom lense contact our Custom Department custom@the5sstore.com or call (978)-842-4610.
LED Floor Sign Projector - Stop