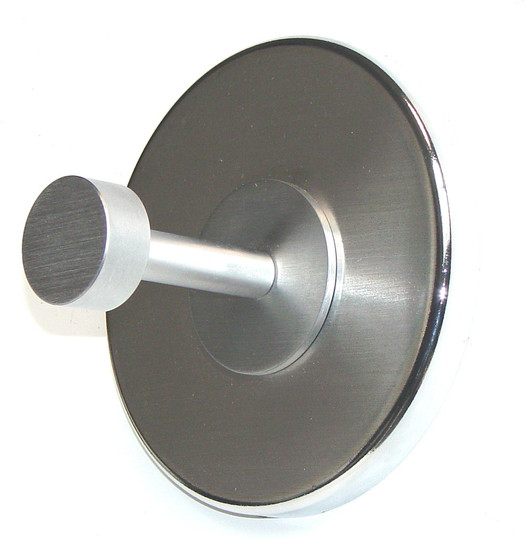 ---
Description
An attractive, contemporary and practical way to hang coats, jackets hats and umbrellas on any covered steel surface. Move and relocate as needed - no fasteners required.

Stainless steel plate standoff. Gets a better grip on fabric covered steel walls. On-marring contact area.

Size: 5" diameter x 3-3/4"
Holds: 50 lbs.
NOTE: Not always a stocked item.
- Lead Time in Stock: 3-5 business days.
- Lead Time out of Stock: 3-4 weeks.
Item# 30MDCH

Deluxe Magnetic Coat Hook