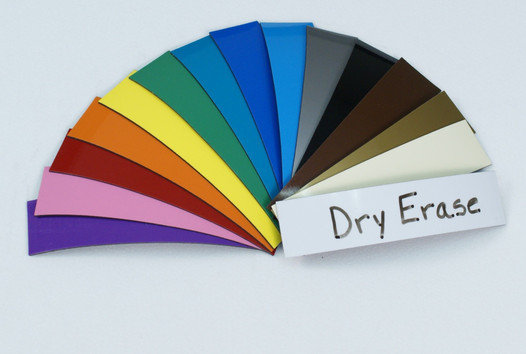 ---
Description
Size: 2" x 4" x 1/32" thick
Qty: One color per 25 Pack
Colors: Black, blue, brown, gold, green, ivory, light blue, orange, pink, purple, red, silver, teal, white and yellow.
Specs: 0.7 lb per sq. in. pull strength affixed on a flat surface.  Indoor use only.  Service temperature range -15F to +150F.
Use Dry Erase Markers for easy, convenient wipe off.
Use Damp Erase Markers for more lasting content that is harder to wipe off.
Applications: Writing inventory counts, inspection initials, product information, dates and other data on magnets for warehouse racks and other steel surfaces.
We recommend testing the surface the magnet will be used on to ensure it is magnetic.
NOTE: This product cannot be used on glass whiteboards because the magnetic pull is not strong enough to reach through the glass.

2 in. x 4 in. Dry Erase Color Magnets 25 pk