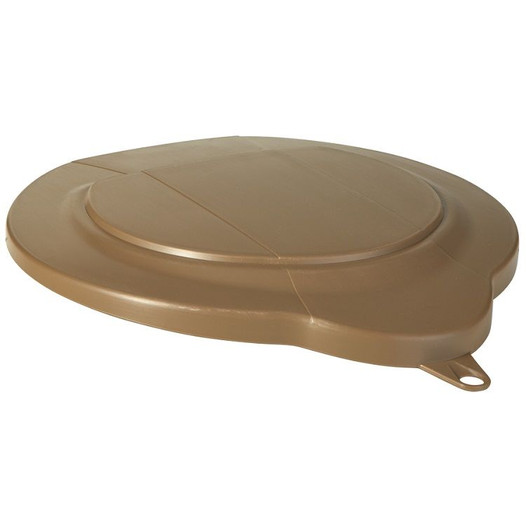 ---
Description
This pail lid is useful for preventing spillage of materials. It has a clip system for securing the lid tightly.  These color-coded polypropylene lids are made from FDA-compliant materials and tough enough to stand up to the harshest chemicals.
Made from FDA-compliant materials
Material: Polypropylene
Chemical and corrosion resistant
Working temperature range:

-22° F/-30° C to 176° F/80° C

Autoclavable to: 250° F/121° C

Protective cover for ingredients
Molded hole for hanging

Size: 11.3" x 9.75" x 0.5"
Colors: Black, Blue, Brown, Gray, Green, Lime, Orange, Pink, Purple, Red, White & Yellow
Remco Product: 5689
Compatible with the 1.5 Gallon Color Coded Bucket