Material Handling - Forklift Signs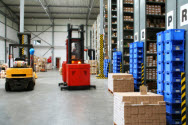 If your workplace uses forklifts or hand trucks, it makes good business sense to post safety signage.
Prominent signs that remind employees and visitors of proper procedures can help keep your business accident-free.
Please select a Forklift sign or collection: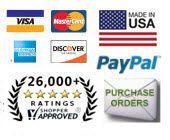 Order online today for fastest service, or contact us at 800-578-1245 or sales@compliancesigns.com.
Don't see the Material Handling - Forklift Signs you need? Click here to create a custom sign or contact us to discuss your needs.