Vehicle Safety - Oversize Load Banners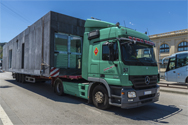 For Oversize / Wide / Long Load Banners, you've come to the right place: ComplianceSigns.com.
Oversize Load Banners from ComplianceSigns.com are the easy way to identify wide, long and oversize vehicle loads and make your vehicle safety message clear to everyone.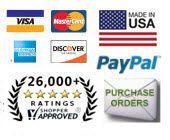 Choose single signs and banners or 2- or 3-piece sets made of heavy vinyl, flexible magnetic or vinyl label materials. Two-sided banners have a different message on each side for double the utility and value.
Order online today for fastest service, or contact us at 800-578-1245 or sales@compliancesigns.com.
Don't see the sign you need? Click here to create a custom sign or contact us to discuss your needs.
Safe Driving Resources: