Chemical - Diesel, Gasoline, Fuels Signs

Here you can shop for and buy fuel hazard warning signs including gasoline signs and gasoline labels, diesel signs and diesel labels and more.
Choose a category below to see available Danger, Caution, Notice and other popular fuel warning signs.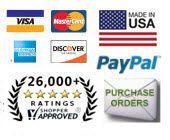 Fuel is one of the most commonly encountered chemical hazards, yet one that employees may fail to recognize as a potential danger. Material Safety Data Sheets for both gasoline and diesel fuels confirm the need for fuel hazard labels to help keep employees and visitors safe. These easy-to-read signs that remind employees and visitors of workplace risks can help create a safer work environment - and reduce potential liability for your business.
Order online today for fastest service, or contact us at 800-578-1245 or sales@compliancesigns.com.

Don't see the sign you need? Click here to create a custom sign or contact us to discuss your needs.