Restroom - CA Title 24 Door Blanks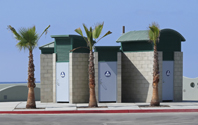 For California Title 24 Restroom Door Symbols, you've come to the right place: ComplianceSigns.com. These blank door symbols meet Title 24 size and style requirements to indicate the gender of public restrooms.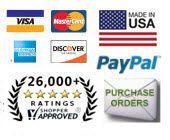 Triangle signs are used for men's restrooms, circles for women's restrooms, and the triangle within a circle for unisex facilities. Our blank restroom signs are offered in a variety of colors to suit your needs. Please note that these door blanks alone will not satisfy Title 24 requirements. Consult your local or state code for details.
For information on Title 24 sign design, view our California Title 24 Compliance - Resource Bulletin (pdf).
Order online today for fastest service, or contact us at 800-578-1245 or sales@compliancesigns.com.
Don't see the Restroom - CA Title 24 Door Blanks you need? Click here to create a custom sign or contact us to discuss your needs.