Office - Warning Signs

Use these Office Warning signs to help avoid accidents.
Every office has areas where it makes sense to post warning signs for common hazards. These easy-to-read warning signs can help keep employees and visitors to your office safe.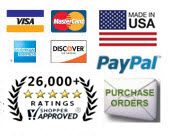 Choose an Office Warning sign below for product details and pricing:
Don't see the sign you need?
Click here to customize a sign or contact us to discuss you needs.