Elevator / Escalator - SSSCO - Car ID, Capacity, Test Tags and more

For ELEVATOR CAPACITY, CAR ID and INSPECTION PLATES, you've come to the right place. These sublimation-printed aluminum plates or vinyl labels offer premium appearance and maximum durability. They're the same plates we've sold for years on our SSSCO.com site, so you can buy with confidence.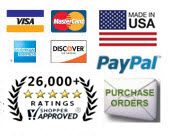 Select a Car ID, Capacity, Test Tag or other sign for product details and pricing:
Order online today for fastest service, or contact us at 800-578-1245 or sales@compliancesigns.com.
Don't see the sign you need?
Click here to customize a sign or contact us to discuss your needs.