No Smoking Signs and Labels - OSHA-NOTICE

For OSHA No Smoking signs and labels, you've come to the right place: ComplianceSigns.com.
We offer No Smoking signs on OSHA Notice headers with many available in Bilingual formats. Choose an OSHA header from the collections below to see our complete offering of sizes and materials.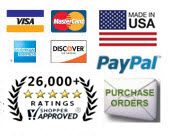 We all know smoking is bad for health, but the danger is even greater in some workplace environments, where smoking could lead to a fire or explosion. The American Lung Association also reports that smoking in the workplace can act in combination with workplace chemicals to raise the level of damaging health effects. That makes smoking a risk to your workers – and your business. OSHA No Smoking signs from ComplianceSigns.com will remind workers and visitors of your smoking policies.
Our OSHA No Smoking signs and labels comply with OSHA standards and are produced using industrial strength materials suitable for outdoor or indoor use.
Order online today for fastest service, or contact us at 800-578-1245 or sales@compliancesigns.com.
Don't see the sign you need?
Jump to our Custom Sign configuration page to create one, or contact us to discuss your needs.