Hand Washing Signs - ADA Braille

We're a leading supplier of Braille hand washing signs - including these attractive surface-mount acrylic hand wash signs with Grade 2 Braille. Our tactile Braille hand washing signs are available in a variety of standard, designer and premium colors, and can be ordered with self-adhesive backing or your choice of silver- or gold-finish mounting bracket.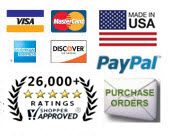 Select a tactile Braille hand washing sign below for product details, or choose a different color from the palette at left:
Change Color

Helpful Hand Washing Information:
Kids aren't the only people who need hand washing reminders. A hand hygiene study conducted in 2010 found 15 percent of American adults don't wash their hands after using a public restroom. Here are some links to other hand washing information you may find useful:
• The ASM and ACI hand washing study mentioned above.
• FDA Fact Sheet on Hand Hygiene in Retail & Food Service Establishments
• Learn how hand washing can help prevent illness article by Mayo Clinic staff.
• Clean Hands Save Lives information by the Centers for Disease Control (CDC).
• Effect of hand washing on child health, a trial report published in The Lancet medical journal.