Hand Washing Signs - Child Friendly

Child-friendly Hand Washing Signs Can Help Keep Kids Healthy.
These colorful, kid-friendly wash-your-hands signs help teach kids that hand washing is an important way to fight germs. They're perfect for daycares, schools, medical offices, churches or anywhere kids congregate. (Read more below.)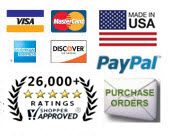 Select a Children's Hand Washing sign for product details and pricing:
(Click the magnifying glass to see a larger image.)
Don't see the Hand Wash sign you need?
Jump to our Custom Sign configuration page to create one, or contact us to discuss your needs.


Helpful Hand Washing Information:
To prevent rushing, teach kids to wash their hands for as long as it takes to sing the "Happy Birthday" song twice. Here are links to other hand washing information you may find useful:
- Effect of hand washing on child health, a trial report published in The Lancet medical journal.
- The School Network for Absenteeism Prevention (SNAP) initiative helps keep middle school students in class by promoting clean hands to improve overall health.
- Find hand washing info for school-age kids at the University of Florida website.
- Learn how hand washing can help prevent illness article by Mayo Clinic staff.
- Clean Hands Save Lives information by the Centers for Disease Control (CDC).